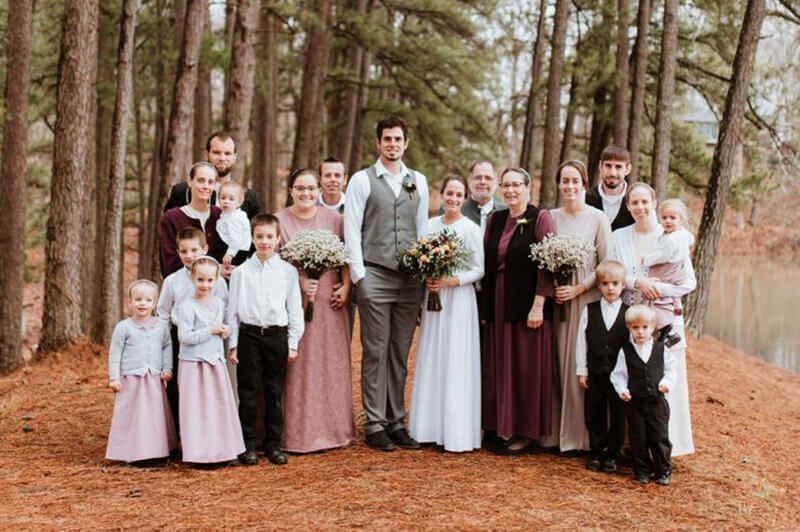 Hilltop Structures LLC is owned and managed as a family business.
We are located in the hills of Dickson County in the small town of Cumberland Furnace, Northwest of Nashville, Tennessee. We are in a rural area of central Tennessee and offer Park Model RV Cabins, Horse Barns and Sheds for our Clients anywhere in the USA.
Our goal is to have a small business where we can personally meet the needs of each individual customer and we do our best to explain the building process, features and options to you and so that your whole experience with HillTop Structures will bring you back to us again when you have other building needs!
We are an Amish Mennonite family who moved into this community a number of years ago from Ohio, we were looking for a good rural setting and church to raise our family. We enjoy the friendly Tennessee folks down here. "How are Y'all doing?" and want to be an asset to the community.
We recently became involved with helping to start a small Church In Waverly Tn, a small town that recently came through a flood. We were involved in cleanup / Chaplain work there.
We purchased the Whitts bbq building at 1025 W Main St, Waverly, TN.
We are holding Sun morning services there starting at 9:30 am. All are welcome to attend.
We are planning to build a house and move out to Waverly  in the near future sometime.
We are hoping to get involved in some type of Ministry there as well once we get building fixed up.
Dave had an interest in the portable building business for a long time and when we moved here from Ohio in 2009 we took the plunge.
In 2018 because of changes in the laws for portable Cabins we shifted our cabin business away from the DIY model and went to Park Model RV Cabins.
Our goal is to have a family business where our children can work in a good environment while learning skills, good business ethics, and the importance of working hard.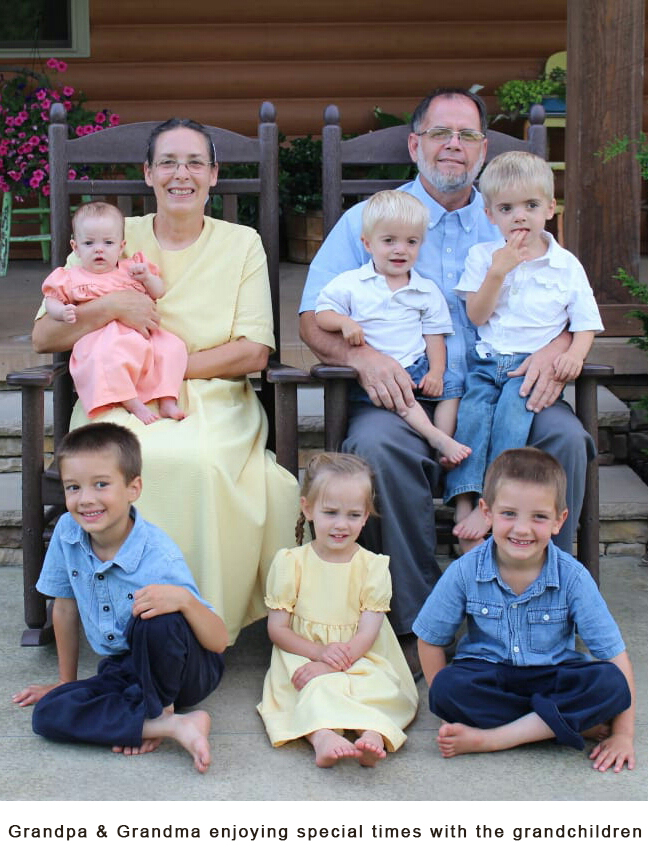 Dave does the purchasing, delivers the larger buildings, helps to sets them up and answers questions for the office Staff.
Charity is married to Ben, and they live nearby. They have two boys, Isaac and Elliot & a girl Hope.
Tyler Schmidt & Maia work in the office and are there to answer any questions you may have about the buildings or building process.
Faith helps with the Bookkeeping and keeping records straight.
Josh is now married and still involved in the business. He is now delivering buildings as well as escorting the larger ones and helping with building setup.
Robert an Conner Mast are also involved in the delivery Team as well as taking care of warranty issues and putting in foundations.
Crystal, our oldest daughter is married to Quinton Mast and they live in Torrington, Wyoming. They have five children, 3 boys an 2 girls . We don't get out to see them quite as much but all our grandchildren are very special!
Sarina is in Nurses training in Virginia.
Natasha our youngest daughter is getting married soon.
We continue to build horse barns and sheds at our facility here but we also have partnered with Amish an Mennonites in the Hopkinsville area. They have assumed more of the cabin construction, while we provide the logistics and sales.
Y'all come see us,
Dave & Faith King & Family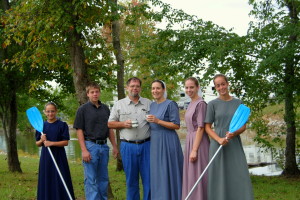 Mission Statement:
Psalm 127:1 "Except the Lord build the house, they labor in vain that build it: except the Lord keep the city, the watchmen waketh, but in vain." This is a Mennonite family business and our goal is to have builders work here who care about our customers and work hard to please them.
Our Purpose:
To glorify God by demonstrating godly principles and business practices as we serve the community. To provide quality products to our clients at an affordable price, with customer service that communicates honesty and appreciation. To provide a workplace atmosphere that upholds biblical work ethics and encourages our builders to want to do a great job.