Modular Homesteader Cabin
The Modular Cabin program was developed to meet the needs in the more developed counties in Tennessee that have more stringent codes. The modular Homesteader can be built anywhere within 100 miles of Hilltop Structures. (unless you have a deed restriction or HOA restriction). This 1,636 sq. foot cabin (this includes the 288 sq foot front porch) features 3 bedrooms, 2 baths, a utility room, a vaulted ceiling over the kitchen and great room with optional roof dormers that give you more natural lighting into your living area. The Homesteader Modular comes with our specialty, Amish hand crafted rustic cabinets with solid wood counter tops, (rough cut oak, aspen, red cedar, maple, hickory or reclaimed barn wood options available) plumbing fixtures, all lighting, insulation and is ready to be hooked up to your utilities. We deliver the cabin and use a crane to set on your existing crawl space foundation. It also comes with an electric ductless mini split HVAC system with multiple heads to keep your home comfortable year round. Contact us for a list of standard plumbing fixtures and light fixtures.
Current Inventory:
All cabins are built to order. Cabins on our lot are for display only.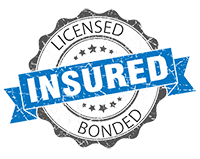 What Our Customers are Saying
"Hilltop Structures is a great company to work with. You will not find a more attractive, quality structure for the price– we looked! They are kind and courteous, and very efficient. We couldn't be happier with our experience. They were very helpful in the design process, were timely during construction, and were meticulous about the delivery– the building was set perfectly straight and level! We continually get compliments on our building, and are hoping to order another one for our property. Take a drive to Cumberland Furnace and see for yourself. Don't go with anyone else!" – Jenny Casey, Hendersonville, Tennessee
"Dave, we are fully satisfied with the Pioneer Cottage and garden cabin you built for us. The quality at the suitable price and the terms of delivery met our needs completely. We regret not having ordered the interior finishing as we had planned before you delivered the buildings, but we did not know about how thoroughly you worked at that time.Now we trust your company and if we need anything else, we'll ask you and highly recommend you to our friends. We especially liked the timely communication with you. If you can provide any service and or re-stain or any other necessary maintenance services of the buildings, please tell us and we'll be glad to hire you to do all of that." – Kosta