If you are ready to bring your tiny home dream to life, let Hilltop Structures do the work for you. Our tiny homes are built up to 1200 square feet in size, and they are installed on concrete foundations. Tiny homes come in all shapes and sizes and fit into a variety of landscapes.
Our Country Cabins, Pioneer Cabins, and Frontier Cabins are available for purchase today and can be used for a variety of purposes, they can serve as your primary downsized home, get away at the lake, Hobby shop, pool house, mother in law suite, private accommodations for son or Daughter, home office or other small business.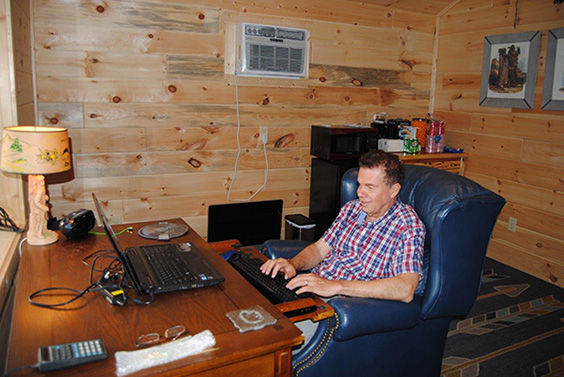 We'll set those structures up in a manner that is compliant with your state / county codes, complete with a crawl space etc. Then, if you live within 50 miles of our office, we'll come back to your property and install knotty pine paneling and trim out the interior after you've have had the mechanicals hooked up, like plumbing, electrical, and HVAC.
Luke our office Manager is available at our office to help you draw up your dream cabin and give you a free quote based on the options you choose.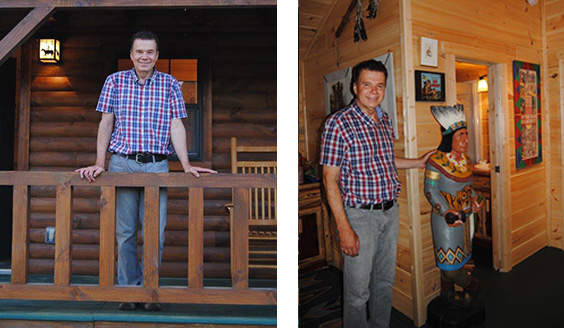 We then take it to our builders and get your project started, The construction will be indoors in a controlled environment , when its completed they will then move the completed structure outside. If they have any questions Luke will get back in touch with you.
Once the cabin construction is completed our install crew takes over. Luke will contact you for a delivery date and the install crew then will come out and complete your project for you.
Our goal is to build a quality product that you will enjoy for many years!