A Park Model Cabin on wheels doesn't have to look like an RV, especially if you plan on keeping it in a permanent or semi-permanent location. At Hilltop Structures, we are now offering park model RVs, a unique trailer-type RV that looks more like a small home than a vehicle.
Although they're mobile, they're designed for more long-term stays. That makes them ideal for people who spend weeks or months away from home for vacation or to be closer to family. Snowbirds also enjoy the convenience of park model RVs, as they can be permanent residences that are simply moved from cold weather to warm weather and vice versa as the seasons change. (although you would need to hire a hauler who is equipped to move wide loads)
Get Many of the Same Features, Amenities, and "Curb Appeal" of our Other Cabins in a Mobile Version.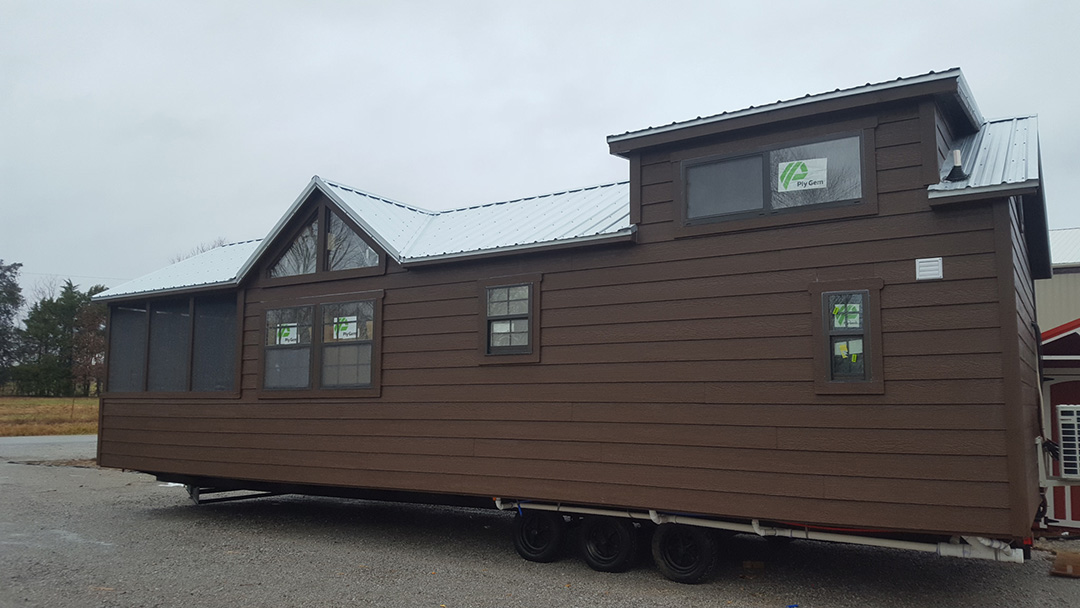 Because of their semi-permanent to permanent nature after they're transported and setup, park model RVs can offer far more in terms of creature comforts than standard RVs. They're truly a home away from home—and for some people, they ARE home.
And although they're not as mobile as traditional RVs, they're still capable of being moved down the street or across the country if necessary. Or, they can be used as quick getaways in lieu of renting hotels and cabins. According to the Recreational Vehicle Industry Association, nearly 70 percent of park model RV owners locate their units within several hours' drive from their primary residences and use them for weekend camping trips.
Interested in Learning More or Purchasing Your Own? We're Here to Help.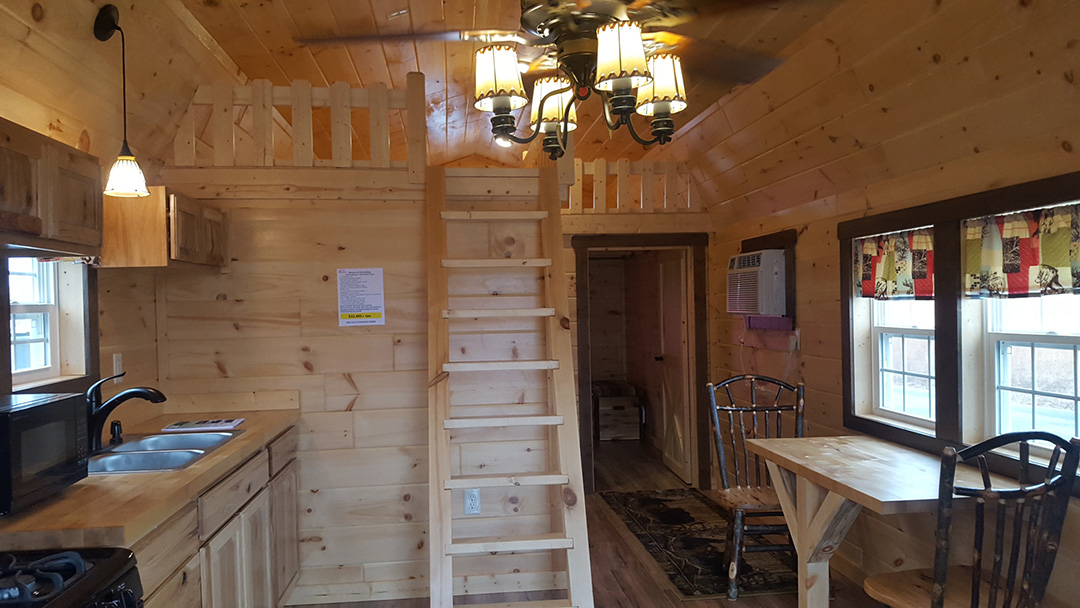 Park model RVs are manufactured to achieve maximum efficiency at minimal expense. And at Hilltop Structures, we go above and beyond by allowing our customers to customize their park model RVs to their exact needs. That includes increasing the size from the standard 12'x34' all the way up to 14'x50', as well as adding porches and decks for increased comfort and versatility. RV Park Models can be designed and built up to 400 sq feet of living space in addition to porches, decks and lofts.  We have several different styles and sizes available. HillTop Structures has been inspected & approved by RVIA to build Park Model Cabins.  We currently have 3 different models in production, with the latest one The Smokey Mtn our deluxe model with a loft, a nice finished out screened porch and other amenities for those who want more space.  Watch for updated pictures in our Park Model Cabin inventory as we roll them out.
We offer three Park Model Cabins to choose from. Country T, Jefferson T and the Smokey Mountain. Each cabin comes with a 4′ porch on the gable end with steps. All three cabins have one bedroom, one bathroom, kitchen and living area. These are great cabins for weekend getaways, hunting cabins, workshops, small offices and more.
Got questions or ready to buy your own park model RV? Contact us to order a park cabin today. We want to help you get the cabin of your dreams, whether it's a permanent residence on your property or capable of being transported coast-to-coast. Delivery charges will apply.