Just in time for Spring and Summer our new screened backyard pavilions are a great place to spend time with the family eating dinner and playing games. Our screened pavilions keep you protected from the elements so you can enjoy the fresh outdoor air. You can relax, read a book or take in the scenery without being bothered by those pesky insects. Come see our screened back yard pavilion in person at the 2017 Nashville Lawn & Garden Show.
Screened Pavilion Specs
We offer two different style of pavilions. Board & Batten siding available also upon request.
The Deluxe model includes these options:
Treated skids and joist
Treated 5/4 decking floor board
Electrical panel and outlets
Up to two ceiling fans plug in ready
Interior finished with ½" plywood
Stained inside & outside including floor
4×4 Rafters with ¾" roof plywood
Log siding with metal roof
Wooden screen door
10×12, 10×16, 12×12 models have 1 ceiling fan only
The Standard model features are same as above with the following exceptions:
⅝" Treated plywood floor
No electrical package
Interior not finished with plywood, Studs are exposed on interior
Interior not stained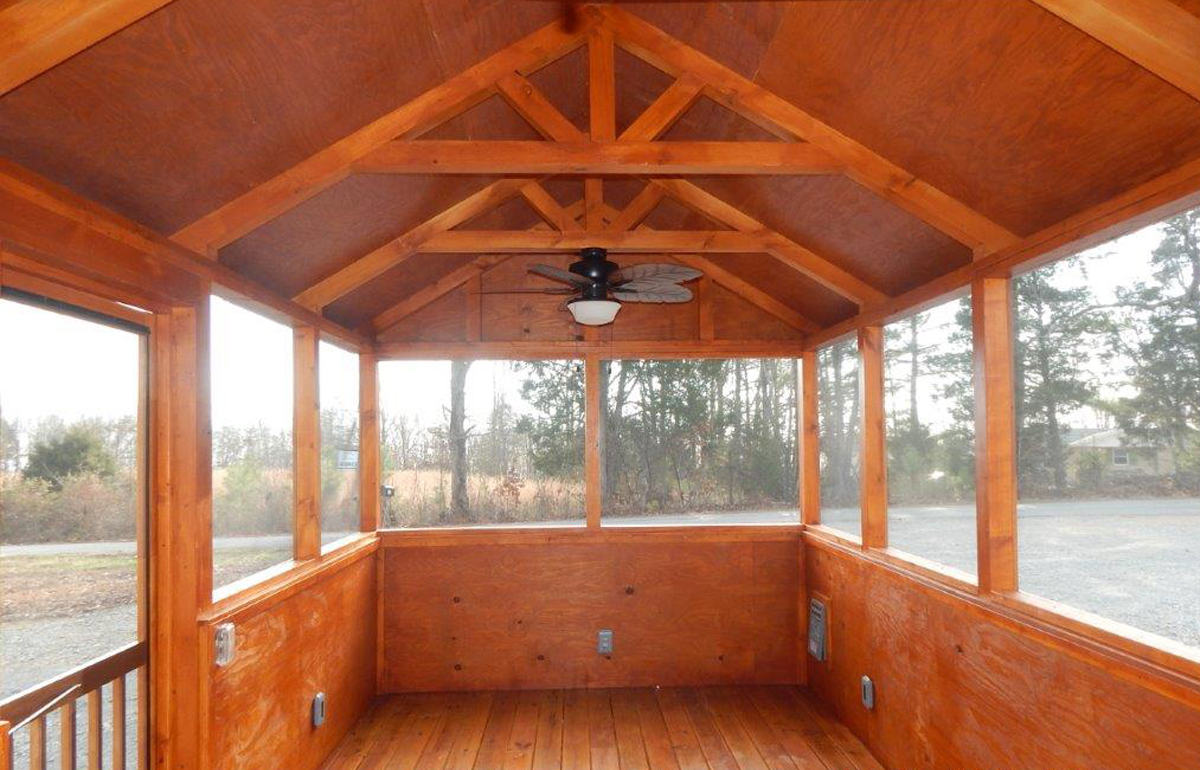 Deluxe option pricing:
10×12  $4,495
10×16  $4,820
10×20  $5,495
12×12  $4,795
12×16  $5,300
12×20  $6,260
12×24  $7,124
Standard option pricing:
10×12  $3,495
10×16  $3,820
10×20  $4,495
12×12  $3,795
12×16  $4,300
12×20  $5,260
12×24  $6,124
Contact Hilltop Structures today by calling (615) 789-0062 to order your pavilion and set up a delivery date.