Spring is finally here, and that means warmer temperatures and longer days. It also means that you'll need a safe place to store your farm equipment and tools, or to finally get the workshop and extra garage space you've always wanted. One of the best and most economical ways to accomplish those goals is to buy a storage shed from Hilltop Structures.
We offer four distinct building styles—Classic, Supreme, Deluxe, and a Combo Utility Shed—and all of them include 12-month warranties. Get your shed custom built and sized starting at 10'x12' all the way up to 16'x48'. Best of all, we offer great rent to own and financing options that make it easy for you to get a storage shed that's capable of being used for virtually any purpose that you can imagine.
Why Buy a New Shed This Spring?
There's no bad time to buy a new shed, but if you're looking to take the plunge, spring is the perfect opportunity to add a new high-quality and long-lasting structure to your property.
We recommend buying sheds in the spring for the following reasons:
Our new urethane stain
We're proud to announce our newest stain for our line of sheds—Wilderness Urethane 153. This stain is designed by Haley Paint and was created to give buildings a stained appearance over a primed substrate. In addition to being weather-resistant, this stain also resists dirt and grime and even has built-in UV stabilizers, preventing it from cracking and fading in the sunlight. Choose from a variety of colors when you select this stain, Mahogany, Honey Gold, Nature Walk, driftwood, chestnut and Redwood. Choose a contrasting color roof or you can do a color that blends in with the color stain you choose. We are excited about offering this new cutting edge technology stain and believe you will like it too!
Protection from severe weather
March, April, and May bring warm and pleasant weather most of the time, but they can also bring severe weather. Heavy rainfall, high winds, and even tornadoes are all possibilities during spring months. Keeping your equipment and tools outdoors or in an old shed that's not weatherproof can lead to disastrous damage and expensive repairs and replacements. Keep your prized possessions safe with our four unique sheds.
Get a head start on winter
With winter in the rear-view mirror, now is the perfect time to get started on preparations for next winter. With plenty of warm months ahead, you won't have to worry about snow or freezing conditions interfering with the site prep and installation of your new shed. You can also utilize your shed as you begin your annual spring cleaning. All our sheds make excellent storage locations, and their high-quality construction and insulation means that even your most vulnerable indoor items will be safe for months and even years in storage.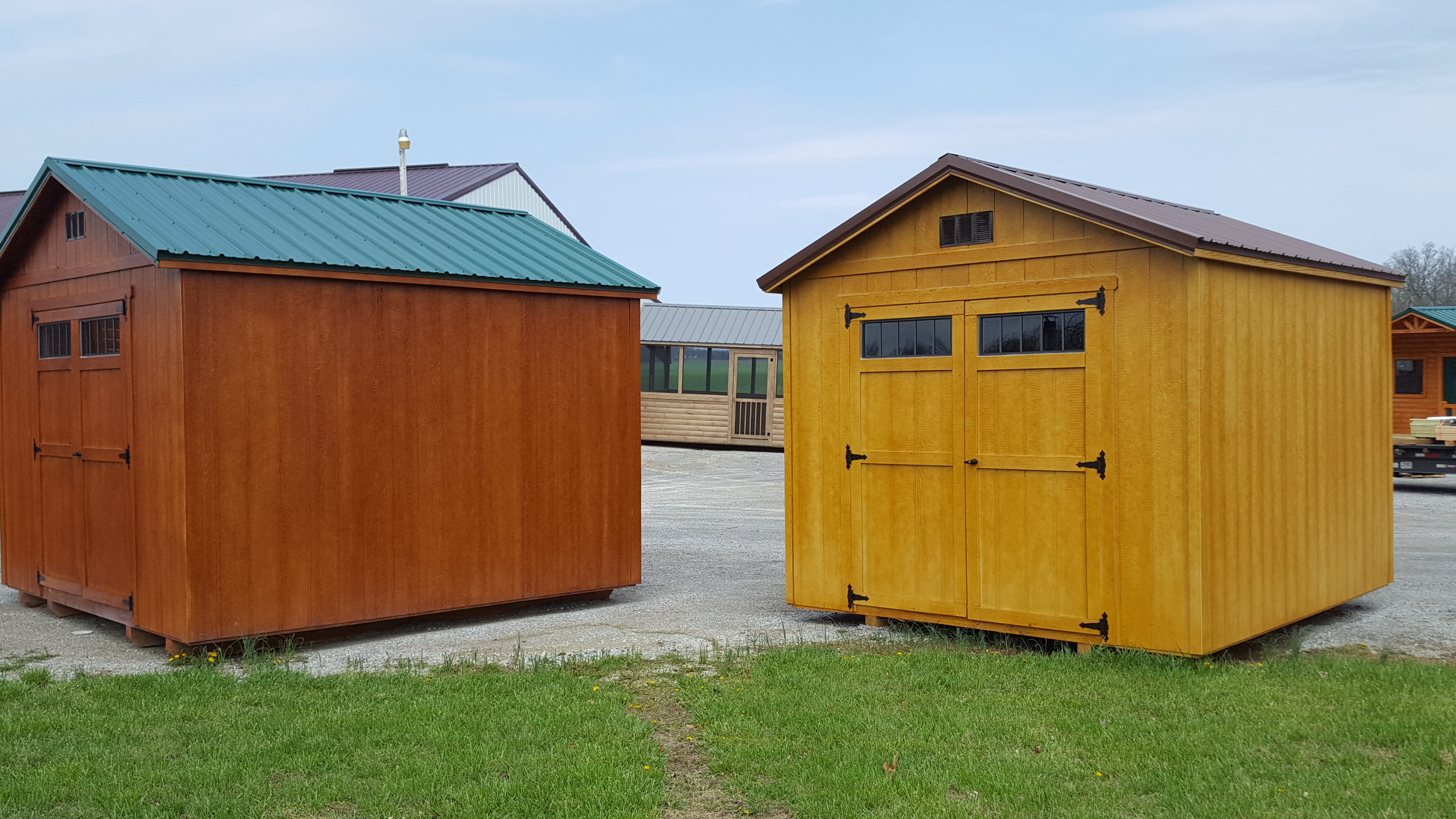 Hilltop Structures has carved out a niche in the portable Building Industry.
When you're looking to buy a quality building for your property, if you want something that's different from the cookie cutter styles you find at most lots. It's important that you find a dealer that understands the business and its customers' needs. At Hilltop Structures, we not only understand the business, we ARE the business! We build our own structures from the ground up in our facilities located near Nashville, Clarksville, and Franklin, Tennessee.
Don't settle for anything else when you're in the market for a shed or cabin. Stop by and check out our buildings any time and contact us with your questions by calling (615) 789-0062.