Factory Built Country Cabin
Our Country Cabin features a porch on the gable end, which allows you to enter in the porch at the end of the cabin. This layout allows for a larger kitchen/living area because this cabin has only one bedroom and one bath, but there is room for a hide a bed or futon in the living room. These cabins are great for weekend getaways, hunting camps, workshops, studios or small offices, lake houses and more.
Standard Options Include:
Kiln dried white pine T&G Log Siding (all spliced are sealed with energy seal)
Rustic board & batten & 1×8 LP lap siding
Insulated windows (vinyl clay or bronze alum available)
Fiberglass doors either 9 light or solid 6 panel (more options available upon request)
40 yr. metal roof
Sealed with Perma Chink Ultra 7, stained with a clear coat sealer sprayed on to protect your interior walls.
Delivered and installed on your prepared site. Crawl space drawing available on request
Additional Options Available Include:
R-13 insulation for walls only (in the ceiling we highly recommend using 5" of open cell foam)
1×4 pine trim for windows & doors
1×8" tongue & groove white pine interior siding
1 starburst ceiling brace
Thermal 3Ht All Weather Shield insulation under floor
1×8 L.P. Lap Siding
Crawl space or footings
Additional windows & custom sizes
2×6 exterior framing
Front porch with exposed beams and 4×4 square or round log railing
Current Inventory:
All cabins are built to order. Cabins on our lot are for display only.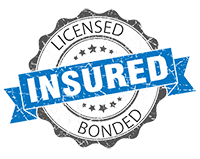 Stain Colors:

Roof Colors: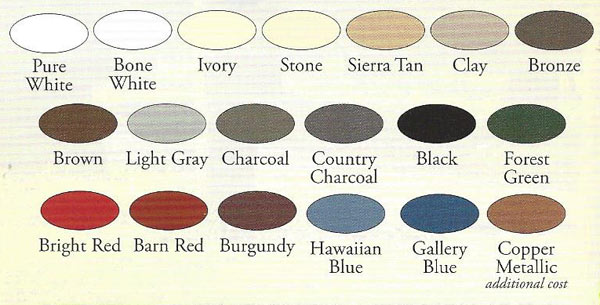 What Our Customers are Saying…
"The cabin is great! It was just what we were looking for and at a very reasonable cost. Delivery was on time and exactly where we wanted it. Couldn't have asked for better service. Thanks again!" – Richard Frazier, Cunningham, TN
"My wife and I love our cabin. It is very cozy and will be our home very soon. Very sound structure and wonderful people to deal with. I will buy from Hill Top Structures again." – Thomas Gurley, Charlotte, Tennessee
"Dave, just wanted to touch base and say thanks for the chance I had to work with y'all on the cabin. Everything went well in the construction process and my renter moved in last Sunday. All I lack is hooking up ice maker line and doing tin under pinning. We did plumbing , electrical, insulation, boards, cabinets, appliances, etc. and I loved working with the white pine tongue and groove. I will be sending pictures soon. Thanks so much to everyone at hilltop structures. I also am considering setting up a few more of these in the future as rentals again and will look forward to working with y'all and your products. Awesome job! Thank You!" – Paul & Megan, Lawrenceburg, TN